Schedule for Volleyball games in Guymon on Thursday Oct 3rd. 4:00 JV best 2 of 3 matches 5:00 (approx) Varsity best 3 of 5 matches It's their Pink Out! Wear your pink!

Elkhart will be hosting Sub-State Volleyball on Oct 26th We will need several workers for this event. If you are interested in helping out please contact the High School @ 697-2193.

Regional Cross Country on Oct 26th will be held in Great Bend.

Volleyball game on Oct 11th @ Syracuse will begin @ 4:30 CST 5 matches will be played (or best 3 of 5) Varsity Only! Football game will follow @ 7:00 CST

Thursday, October 3 Your Life Speaks Nathan Harmon 8:15-9:45 high school 10:00-11:30 middle school 12:45-1:30 elementary school 5:00-6:00 Parents and Community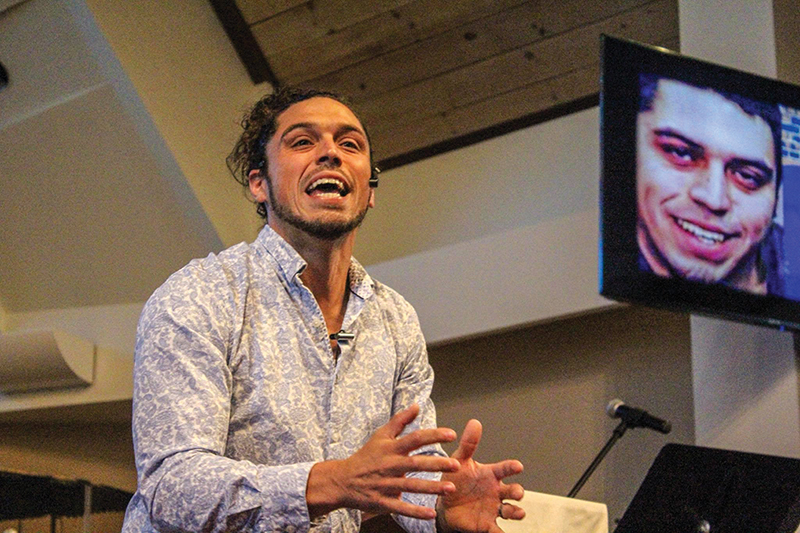 Red Wheel Pickup at EMS Cafeteria Today (Monday) 4:00-6:00 pm

Congratulations to our 2019 Homecoming King and Queen, Chace and Kira.

The JV Football game with Hugoton scheduled for Monday Sept 30th has been cancelled.

Coronation TONIGHT at 6:20. Elkhart vs Clayton game time 7:00 Free admission tonight compliments of Scott Power


Elkhart High School Homecoming parade TODAY at 2:30 on Main Street.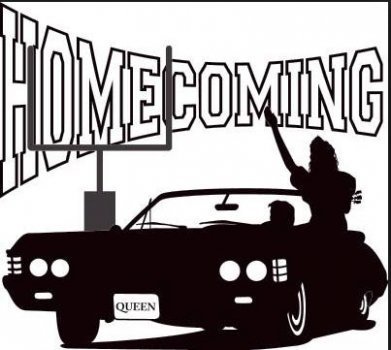 Schedule for volleyball games in Sublette Oct 1st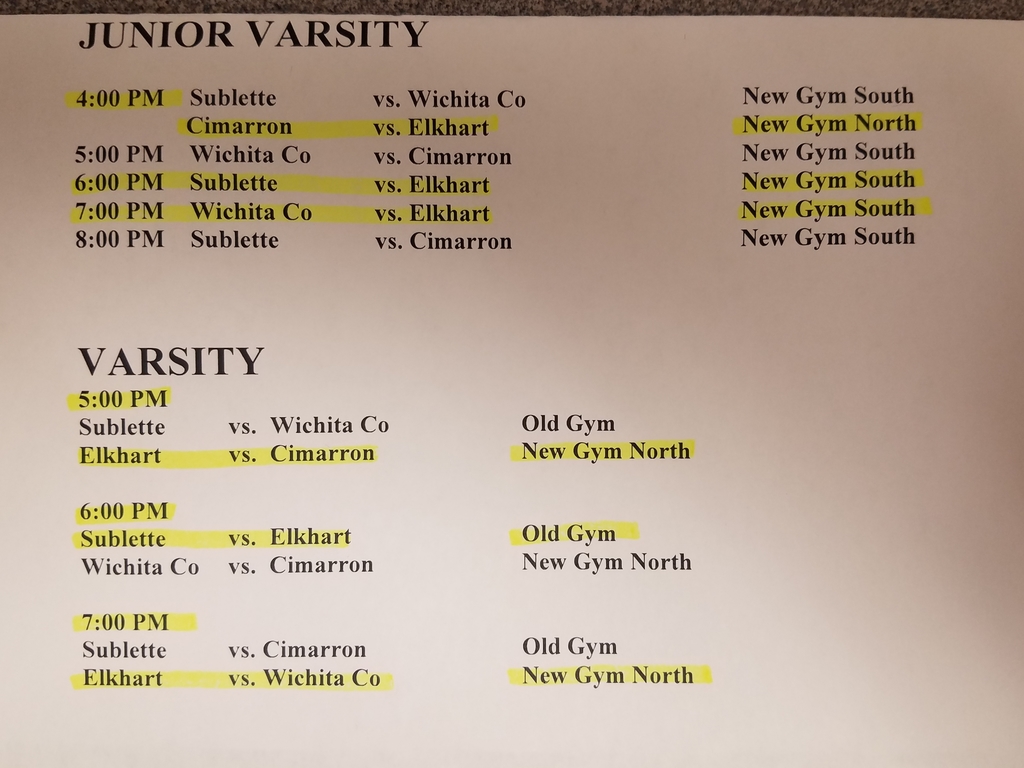 Schedule for volleyball games at Elkhart tomorrow Sept. 24th 4:00 Elkhart (V) vs Sublette , Elkhart (JV) vs Sublette 5:00 Syracuse (V) vs Sublette, Hardesty (JV) vs Sublette 6:00 Elkhart (V) vs Syracuse, Elkhart (JV) vs Hardesty Varsity will play on South Net and JV on the North Net. Come out and cheer for the Lady Cats!!

The JV Football game today with Sublette has been cancelled.

Football Homecoming Court 2019 Seniors Whitlee & Emmanuel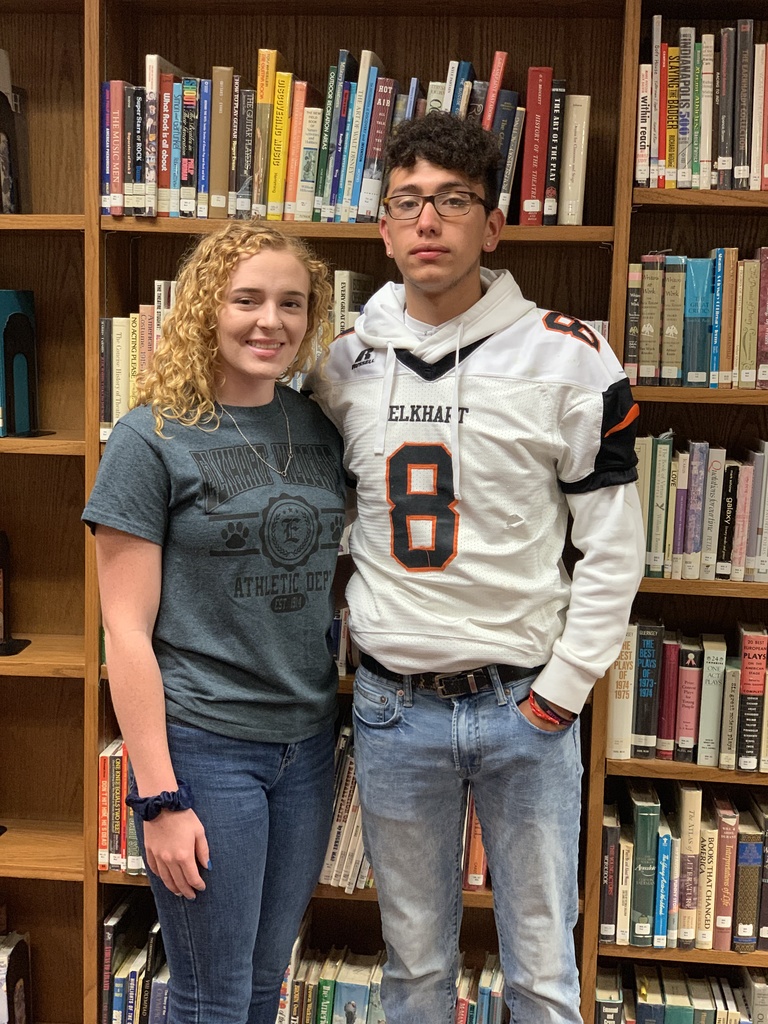 Football Gate Buyouts Thank you all for your support of our Elkhart Wildcats. Sept. 13 ~ $1,500 ~ Pate Agency, John Deere, Heartland Tri-State Bank, Robson Funeral Home, & State Farm Insurance. Sept. 27 ~ $2,000 ~ Scott Power Oct. 4 ~ $1,500 ~ Epic Touch Oct. 18 ~ $1,500 ~ Stanton Co. ~ Seaboard

Football Homecoming Court 2019 Seniors Kira & Noah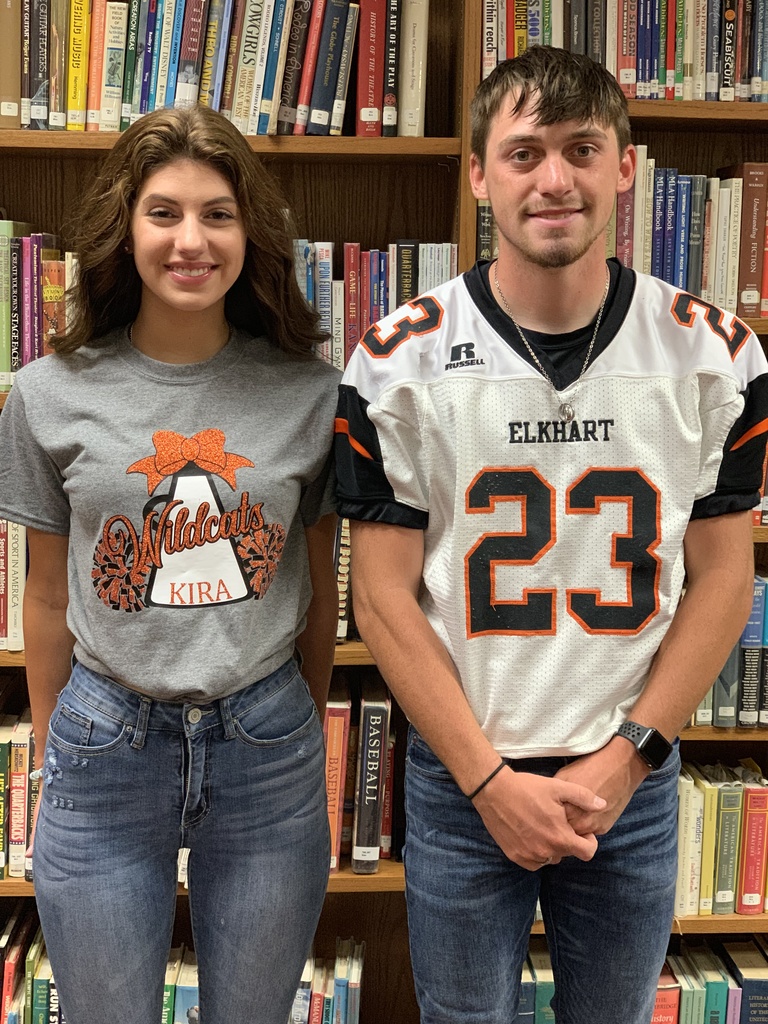 Football Homecoming Court 2019 Seniors Jazmin & Chace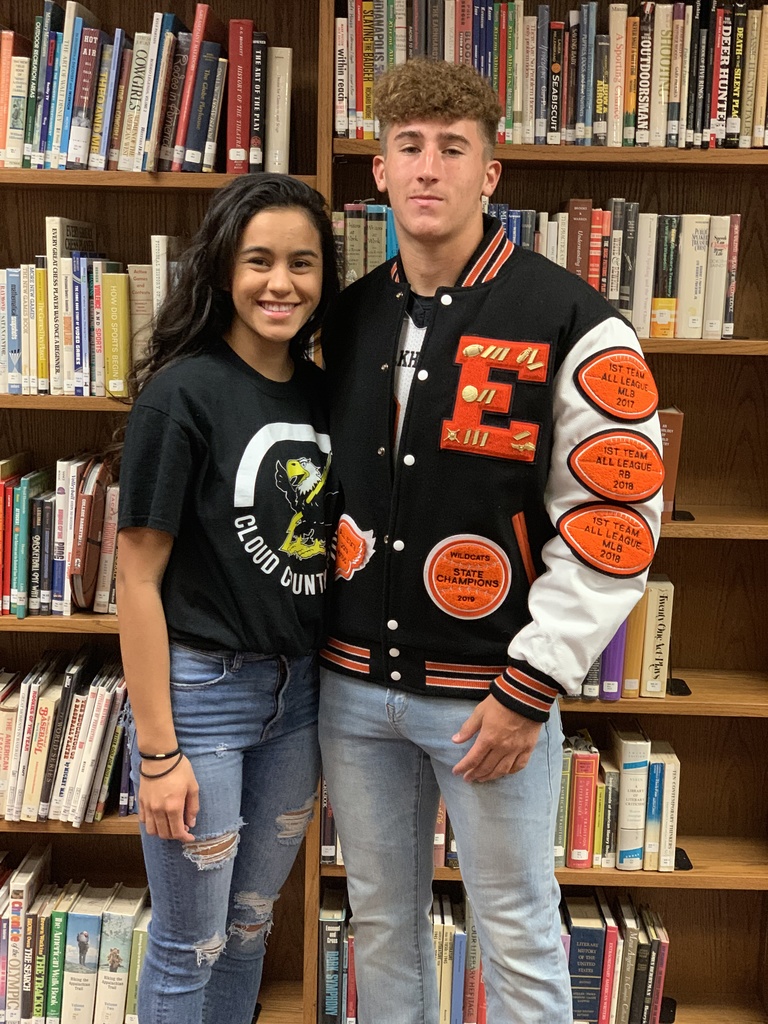 Football Homecoming Court 2019 Juniors Trista & Miguel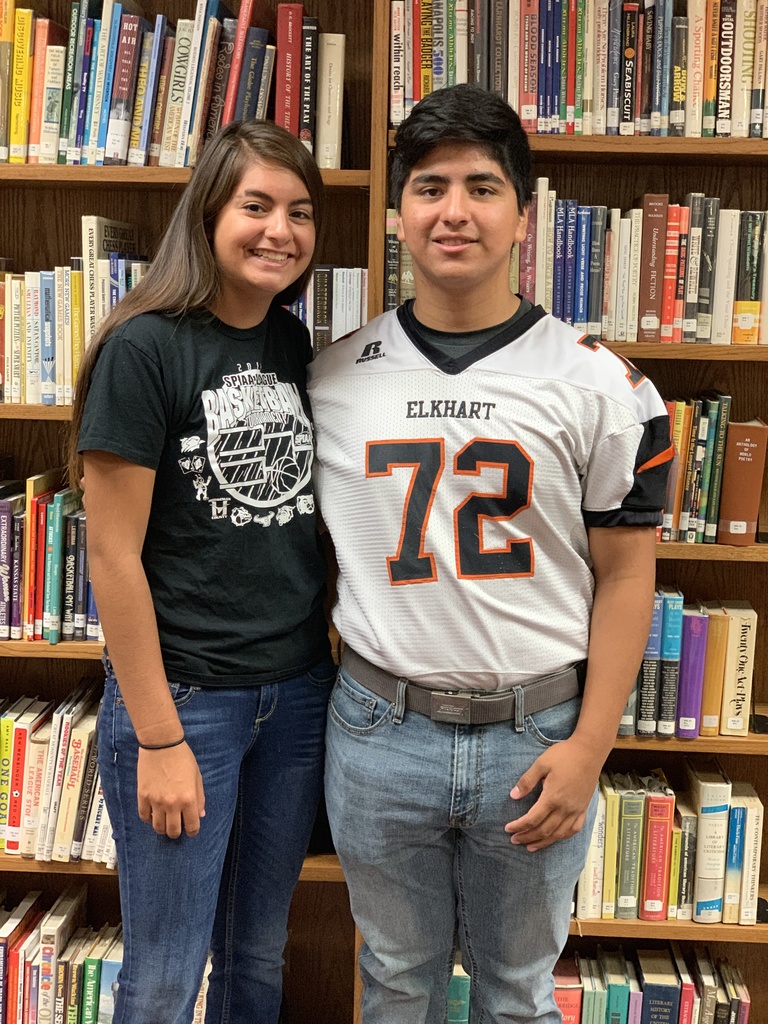 Football Homecoming Court 2019 Sophomores Parker and CJ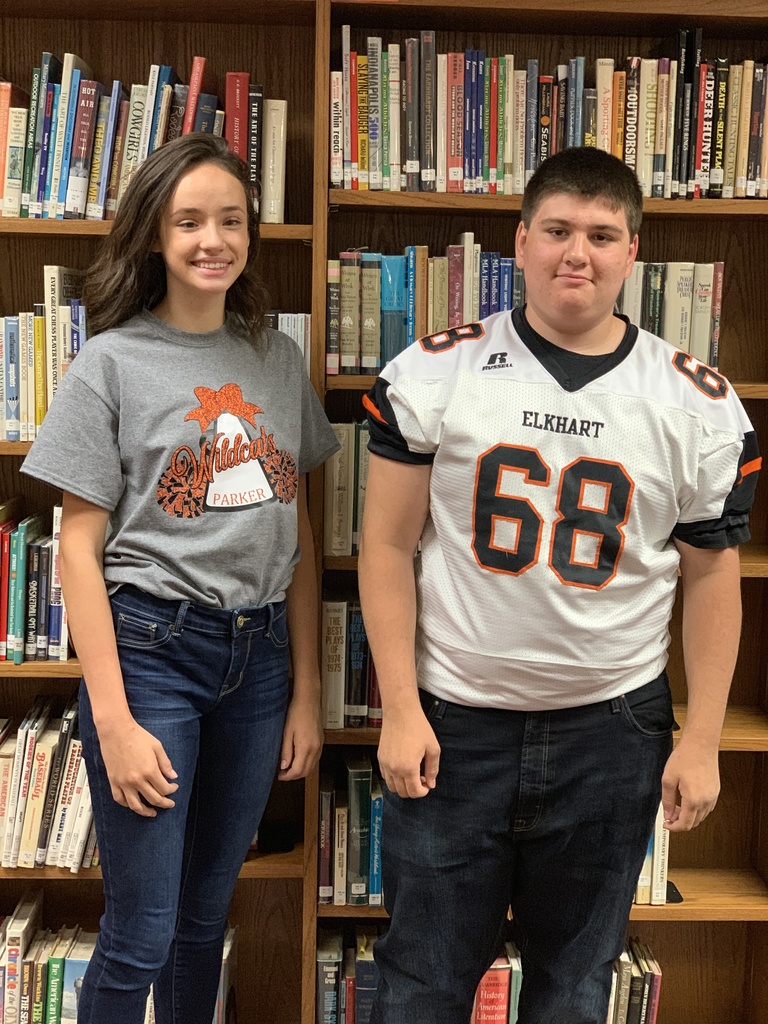 Football Homecoming Court 2019 Freshmen Nakaela & Kage