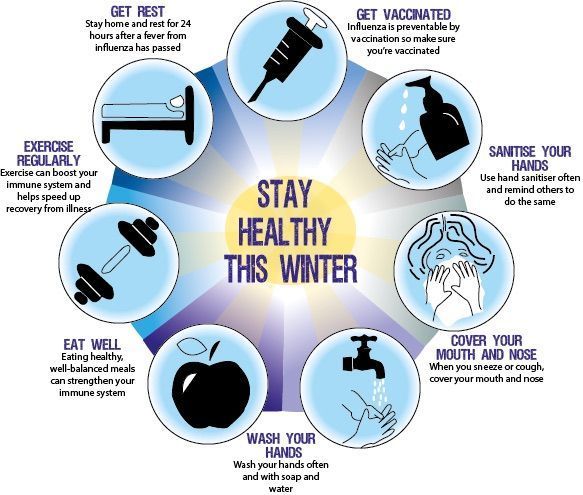 Sick season is here and in full swing!
Sonia Giddens
Tuesday, January 21, 2020
Ready or not, it's here! The flu, strep, and many other illnesses have shown their faces in our school district. Here are some things to remember if you have a sick one.
USD #218 district policy:
If your child is experiencing any of the following symptoms, please keep them home.
Fever of 100 F or higher. Your child may return to school when they are fever free for 24 hours without the use of fever reducing medications such as Tylenol or Ibuprofen.
Diarrhea or vomiting during the previous 24 hours.
Rash with a fever.
Illness that prevents your student from participating in activities.
Any other condition identified through assessment by the nurse and deemed compromising to the health and safety of your child or other students in the classroom.
IF YOUR CHILD HAS BEEN DIAGNOSED WITH THE FLU: Your child needs to stay home for 5 days from the day the first symptoms appeared, or until 24 hours fever free without fever reducing medications per Kansas state regulations.
IF THERE HAS BEEN A DIAGNOSIS OF STREP: Your child needs to stay home until they have been on antibiotics for 24 hours.
The best way to prevent illness is with good hand washing! Remember to wash your hands before preparing meals, before and after you eat, after using the bathroom, before and after caring for someone who is sick, after blowing your nose, after touching an animal, or if your hands are visibly dirty. Always use soap and water and scrub your hands for a full 20 seconds before rinsing. Remember to dry your hands well, because wet hands spread germs even worse than dry hands do!
A few other things you can do to stay well and help keep others healthy are to get plenty of rest, get your flu shot, sneeze and cough in the crook of your elbow, drink lots of water, exercise, eat healthy foods, and take a vitamin C supplement.
Thank you for helping keep our schools safe and healthy!
Your school nurse,
Sonia Giddens, RN